Store Hours:
Mon-Thur 10am-8:30pm
Fri-Sat 10am-9pm
Sun Closed

2051 Silas Creek Pkwy.
Winston-Salem, NC 27103
(336) 748-9712
---
7/24/10 - Official ES Game of Skate!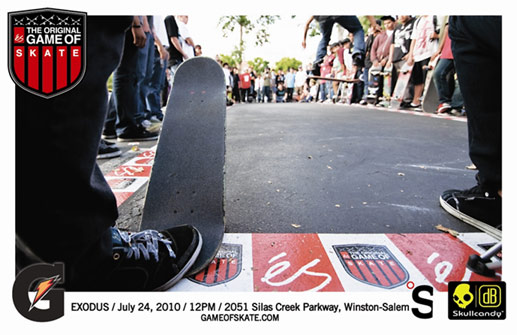 Saturday, July 24th Exodus will be hosting the official ES Game of Skate!!! All skateboarders are welcome to join. Sign-Ups are at 11AM and the Game of Skate begins at Noon!
FYI…If you are not planning to enter the event you might want to leave your board and belongings at home! Exodus cannot be responsible for lost or stolen boards left lying around during this event! Be aware that some of the surrounding businesses do not allow skateboarding on their property during their hours of operation, like Sonic! Exodus just wants you to have a good time at the event. We want to keep out of trouble so we can continue to have events. Thanks
---
7/3/10 - Coupon Page Updated!
Click here to get your new coupon! Print it, cut it out, and bring that puppy in to get a great deal on footwear!
---
6/12/10 - Nike SB Icon x Icon Series Drops
New Nike SB Icon x Icon series goes on sale Saturday, June 12th at 10:00 AM.
---
6/14/10 - I Path Blazed and Confused Tour comes to Exodus!!
Another autograph signing!!! June 14th The I-Path skate team will be at Exodus!! Scheduled for around 3pm.
---
4/2/10 - New Nikes! New Supras!
The March and April shipment of Nike SB's have arrived, along with a fresh batch of supras!
---
4/2/10 - All Women's Clothes and Shoes 25% Off!
All of our women's clothing and shoes are now on sale for 25% off!!! Offer is good on any regular priced item, only excludes sale items.
---
11/19/09 - Exodus Promo!
---
8/13/09 - Deathwish Returns!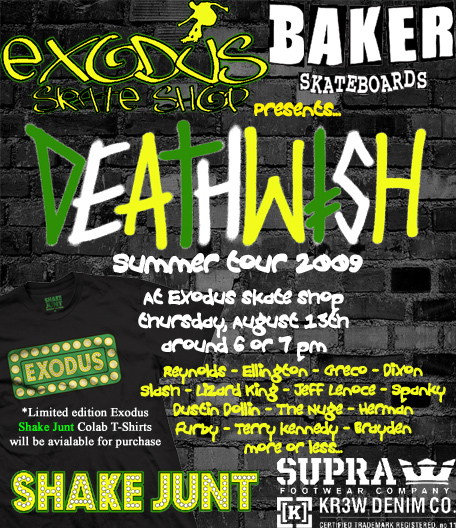 ---
6/20/09 - Zoo York Video Premiere!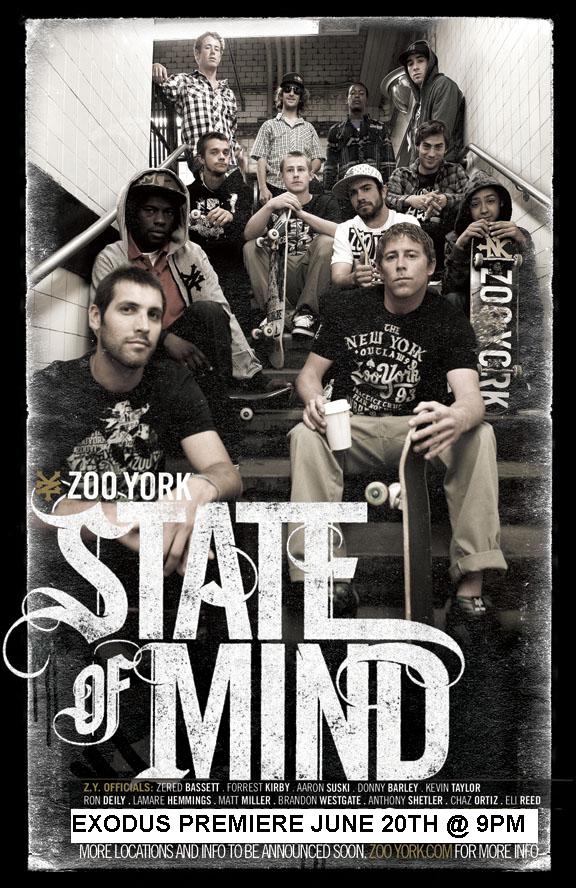 Saturday June 20th we will be having the Premiere for the Zoo York "State of Mind" video. It starts at 9pm and will be held on the back lawn. So bring your lawn chairs and blankets and come hang out with the Exodus crew!



---
Exodus skate shop stocks all major skate brands of: decks - footwear - clothing - accesories - hats - beanies - etc... Purchase a preassembled complete or customize your very own. With a very knowledgable staff we can guide you through all the steps. Please use the navigation bar to the left for more info and pictures of the store. Keep checking back for we update often.